Over the years I've studied and qualified in many different modalities that support us as we pick ourselves up after burn out and serious illness.
And you also know how strongly I believe our mental and physical health are inextricably linked.
We all have our go-to pick-me-up when we're overworked, over tired, over whelmed… it's usually the thing, that after our last binge we swore we would never eat or drink again.  Until the next day, week, upsetting conversation…
I know you want to stop that self sabotaging behaviour and I know you've tried numerous times relying on will power to see you through the cravings. And you know that willpower alone can't cut it.
To get off this emotional eating roller-coaster you need two things.
One : you need to understand who you are and what you need to feel happy, healthy and strong.
and,
Two: you need to understand and work through your triggers.
So today, I'm gifting you one of my most effective tools that I use with all my clients that clears all their unhealthy food cravings allowing them to start making good choices in all areas of their life.
Who would like to cut down on eating sugar? Cheese? Wine? Coffee? Bread?
Who would like to stop their food cravings right now?
Well, here you go – start using straight away and kick-start your healthier and happier lifestyle.
Let me know how you get on.
Have a great month .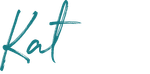 About the author:
As founder of the women's vitality and leadership company, Vital Leaders, Kat has lived experience of Boardroom brilliance and burnout. Couple this with her corporate insights, coaching excellence, and psychotherapy expertise and it's easy to see why she's recognised as one of the UK's leading coaches. She supports ambitious women to own their genius and elevate their success.
She's also the founder of The Vitality Club, a private members network for ambitious women who are ready to embrace their authentic power and sky-rocket their career, without burning out.
And she's the creator of an empowerment group, Life After Cancer, which is a voluntary-led initiative dedicated to supporting men and women as they rebuild their lives after their battle with cancer.
Kat's mission is to make a significant impact on the lives of women around the world, guiding them back to their authentic voices, to embrace their genius; powerfully, boldly and without burning out.