Let me start by reassuring you – if the answer is yes – that you're not alone.
If you're anything like me and my friends, you probably feel drained and overwhelmed – that making decisions and even leaving the house feels exhausting. It can also feel like you're failing on all levels right now; at home, work, with your family and friends, with your keep fit routine…
So let's clear this one up straight away.
GIVE YOURSELF A BREAK!
YOU'RE LIVING THROUGH A PANDEMIC!
We're all doing the best we can, only I know how real the anxiety and overwhelm can feel and that's why I knew I needed to reach out to you.
I've written you a guide that will support you as you navigate through these uncertain times. I've written it to uplift and support you. It's full of great strategies that are really easy to implement so you can live your best life even when it feels like the world is falling apart.
So click the link below and fill out your name and email address for instant access to your 6 step guide to thriving in the chaos.
Here's to a great month .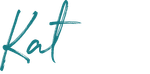 About the author:
As founder of the women's vitality and leadership company, Vital Leaders, Kat has lived experience of Boardroom brilliance and burnout. Couple this with her corporate insights, coaching excellence, and psychotherapy expertise and it's easy to see why she's recognised as one of the UK's leading coaches. She supports ambitious women to own their genius and elevate their success.
She's also the founder of The Vitality Club, a private members network for ambitious women who are ready to embrace their authentic power and sky-rocket their career, without burning out.
And she's the creator of an empowerment group, Life After Cancer, which is a voluntary-led initiative dedicated to supporting men and women as they rebuild their lives after their battle with cancer.
Kat's mission is to make a significant impact on the lives of women around the world, guiding them back to their authentic voices, to embrace their genius; powerfully, boldly and without burning out.